招聘
[Remote] SEO Company Looking for Senior Ruby Engineer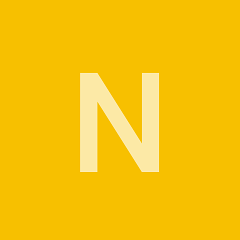 Hi Guys,
My client rankabove.com (NYC & Israel) is looking for 1-2 senior ruby engineers to boost its distributed team in building its next generation SEO platform.
Company Intro
RankAbove is a small (10-15 people) startup company located in the US and Israel. We are developing an SEO platform called Drive with Ruby and C++ that is running on Linux servers. We have a lot of new and exciting features coming-up in the pipeline and we are looking for talented Ruby developers to join the team and help us with the effort of making Drive the best SEO platform in the market. You can read more about the company and Drive at www.rankabove.com.
Requirements
The perfect candidate will meet the following requirements:
Expert level experience on pure Ruby
Expert level experience on Ruby on Rails
Expert level experience with testing, using Rspec
Extensive experience with Ruby metaprogramming
Extensive experience on Front-End technologies such as AngularJS, JS, HTML and CSS
Extensive experience in Back-End Development
Extensive experience in Full Stack Development
Experience with MySQL
Experience with Amazon hosting (AWS, RDS)
Experience in Linux
Prior startup experience is highly preferred
Prior experience with SaaS is highly preferred
MUST be fluent in spoken & written English
As quoted from client:
The ideal candidate should be an expert full stack ruby developer. Someone with a free thinking that doesn't need micro management, that can think outside of the box and come-up with creative and elegant solutions to complex problems. Someone with an extensive experience in pure ruby, ruby meta programming, RoR and front and backend technologies. That really understand the ruby programming language from top to bottom.
Salary
Negotiable based on the skillset & competency. It can be in the range of 25 - 36k per mth.
Additional Notes
this is a remote position
flexible hours, but a couple of hours of daily sync up is required
Further Enquiry
Feel free to ping me (at hi@toty.io or tze.yang@rankabove.com) if you are interested, & I'll gladly share with u my current working experience with them :)
Thank You & Best Regards, ty