招聘
[Guangzhou] Hiring first Ruby on Rails engineer for new team on American startup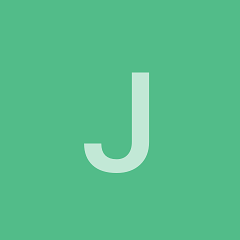 What is Italic?
Italic is a platform that lets people shop from the best factories in the world.
Founded by a repeat entrepreneur with a team with over 50+ years in the industry, our mission is to bridge global supply and demand to create independence for suppliers and value for consumers. We believe this leads to better value for our customers, more profit for factories, a better, more efficient model of commerce.
We are an American startup recently opening an office in Guangzhou. Our team is respectful, works very hard, and is composed of executives from the likes of Calvin Klein, Patagonia, and Armani. We are backed by top investors including Comcast, Index, Ludlow, and the founders of Coinbase, Rocket Internet, Behance, TravelBank, & Hush.
Job Description
Italic is hiring an experienced and ambitious Software Engineer to join our new Guangzhou team.
Reporting to our CEO, you'll leverage your experience and skills to build a world-class supplier platform from scratch. This role is ideal for a technically-proficient, inventive engineer who also has a keen grasp of business. You will be submerged in the thrill of a fast-paced startup and will make significant architectural decisions quickly while also being thoughtful about recruiting, scalability, and systems.
Italic engineers move extremely fast and vigorously work to ship new features and projects. Our team is small and we deploy daily, so you can expect to contribute significant, real value to the business while being autonomous and deciding what you want to work on.
Italic is a startup environment, and things move quickly — while fast-paced, this means you will play a critical role in how our culture develops and you'll have autonomy to make your own decisions. If you are curious, ambitious, and want to hugely impact the direction of an exciting company early in its journey, then consider Italic a great place for you.
Things you'll do:
Work together with CEO and designer to ship mission-critical features
Build foundational platform and system architecture, using Ruby on Rails and AWS
Assist on recruiting and building out additional engineering team in Nanshan
Coordinate with US tech team in California to develop engineering process
What we're looking for
Immensely passionate about math, computer science, and software engineering
You can build most things you can imagine, or have previously built something interesting, unique, or noteworthy
You are comfortable with most technology stacks (though strong experience with Rails is preferred)
You ship fast and keep things simple
You have strong business understanding and an eye for design
Fluent in English
Technology Stack
Backend framework: Ruby on Rails
Frontend technologies: JavaScript, React, Backbone, jQuery, SASS (CSS)
Infrastructure: Amazon Web Services (AWS)
Apply
---
If interested, please email your CV or resume to jeremy@shopitalic.com and explain why you are excited about the opportunity to work together.