招聘
[上海] Successfacors 招聘资深 ruby 工程师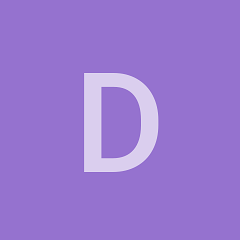 有意者简历发送至:1429680445@qq.com,欢迎加 QQ 前来咨询~~
职位信息: Position: Ruby Engineer Team/Department: Development Location: Shanghai, China Direct Report Manager: Engineering Manager
About SuccessFactors
SuccessFactors is the leading provider of cloud-based Business Execution (BizX) software solutions to organizations of all sizes, with more than 15 million users across multiple industries and geographies. Today, we have more than 3,500 customers in more than 168 countries in 34 languages. Our solutions focus on Business Alignment (people working on the right things) and People Performance (performing at full potential). We help companies execute faster and smarter, with greater precision and better business results than ever before.
In the end of 2011, SuccessFactors became part of SAP to drive all Cloud business globally for SAP. We'll operate as a company within the company – maintaining our own unique culture and leadership team, yet leveraging all the resources, branding, and history that SAP has to offer. Truly an exciting time for us! We'd love the opportunity to talk with you about how you could be a part of it! For more information, please go to WWW. SuccessFactors.com!
About the Role
The Mobile Engineer Ruby on Rails is an integral member of the engineering team responsible for developing innovative mobile solutions for Enterprise Collaboration. You are a highly motivated self-starter who is excited about technology and can collaborate with technical, creative and business teams in a fast-paced environment.
Responsibilities: • Develop new features, and work to maintain the existing application framework (ROR). • Responsible for the design and implementation of mobile API server side to serve enterprise mobile applications iPhone, Android OS, BlackBerry and others. • Work with internal business teams and product management to define requirements and develop technical specifications. • Serve as core contributor owning full life cycle product development. • Work to architect and re-factor code and design for optimal maintainability, extensibility and re-usability.
Experience: • 3+ years of experience in software development, engineering, or related field • Strength in all the Rails fundamentals (routing, active record, migrations, modules, bundles ...) • Demonstrated experience building, deploying commercial Ruby on Rails applications • Basic Knowledge of HTML, CSS, JavaScript • Fluent in Ruby programming language. • TDD experience is a must • Solid knowledge of OOD/OOP, Database and HTTP Protocol
• Experience working in an Agile environment is preferred • Experience with Java / J2EE is preferred • Experience creating RESTful APIs is a plus
Skills: • Ability to work independently as well as with a team • Ability to understand and master new technologies quickly • Strong focus on quality and generating results • Self-disciplined with strong attention to detail • Proven ability to quickly understand and solve unique and undocumented programming problems • Exceptional time management and organization • Excellent written and oral communications • Energetic and self-starting • Ability to solve practical problems and deal with a variety of concrete variables in situations where only limited standardization exists. • Ability to interpret a variety of instructions furnished in written, oral, diagram, or schedule form.